WE HAVE SAFELY RE-OPENED & IN LINE WITH COVID-19 GOVERNMENT GUIDELINES WE ARE PLEASED TO WARMLY WELCOME YOU BACK TO OUR SALON. TO MAKE SURE IT'S SAFE FOR YOUR VISIT WE HAVE INTRODUCED NEW SYSTEMS & CARRIED OUT A COVID-19 RISK ASSESSMENT. WE WILL:
ASK ALL CLIENTS TO PROVIDE CONTACT DETAILS FOR TRACK & TRACE

PROVIDE HYGIENE STATIONS &  ASK ALL CLIENTS TO WASH OR SANITISE THEIR  HANDS ON ENTERING.

MAINTAIN A 2-METRE SOCIAL  DISTANCING POLICY WHEREVER  POSSIBLE & ENSURE AT LEAST A METER DISTANCE AT ALL TIMES TO MANAGE TRANSMISSION RISK

EQUIP ALL TEAM MEMBERS  WITH RECOMMENDED PPE

CONTINUALLY CLEAN & SANITISE ALL WORK STATIONS IN THE SALON IN ADDITION TO A DEEP CLEAN  EVERY  DAY

WORK ON AN APPOINTMENT ONLY  SYSTEM & LIMIT NUMBERS OF CLIENTS PRESENT AT ANY ONE TIME
VERY BEST WISHES FROM US ALL.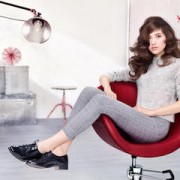 NEW

CLIENT

OFFER

–

25%

OFF

YOUR

FIRST

VISIT!!
If you've never been to Paul K Hair before and you'd like to see why we've been here for over 40 years then ………
WHY NOT TAKE ADVANTAGE OF OUR SPECIAL OFFER FOR NEW CLIENTS?
25% OFF YOUR 1st VISIT FOR ANY SERVICE INCLUDING COLOUR ON ANY DAY FROM MONDAY TO THURSDAY***
*** Offer not available with Balayage Colouring
Contact us for an appointment today & be sure to quote offer code PK1 when you make your booking!
And don't forget we offer complimentary, no-obligation consultations so if you'd like some impartial advice from our style experts – just phone 020 8769 4803  or email info@paulkhair.co.uk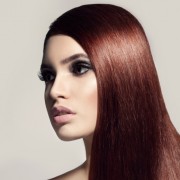 Treat yourself to this year's latest styles. Complimentary advice, helpful hints & handy tips together with an array of catalogues showing the latest trends and techniques are always on offer at our salon.
And our News & Special Offers page is always being updated, so make sure you check in every now & then so that you don't miss out!
We look forward to your visit!